Anthropologie always has the most beautiful things. I love browsing through their catalogs and website.
I recently came across this quirky yet gorgeous dress by Geisha Designs on their site.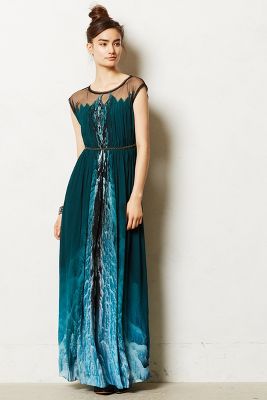 Its called the Icefall Maxi.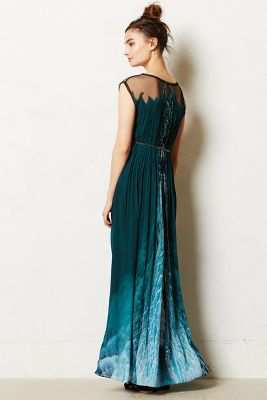 If the color scheme and print hadn't already drawn me into their web of fabulousness the name, Icefall, would have done me in too.... I just love the romance of winter, snow, and ice. The silvers and blues of the Arctic... Le sigh...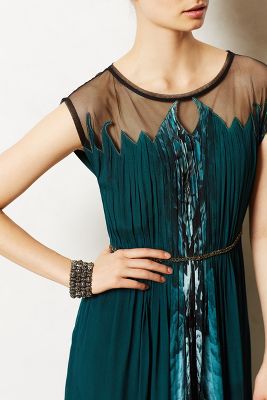 I feel like this dress is dressy and edgy and fabulous! It's a subtle statement maker and definitely not what everyone else will be wearing during the Holiday season. Yes, please! Now if only it wasn't so pricey...
Would you wear such an avant garde piece?
Kisses,
K
(All images, info, and dress via Anthropologie.)