Anthropologie
always has the quirkiest cutest things and these
Logan Brand Dusk Blossom Heels
are no exception... I
love
them! Irrationally perhaps, since I'd have no place to wear them, but love it is all the same.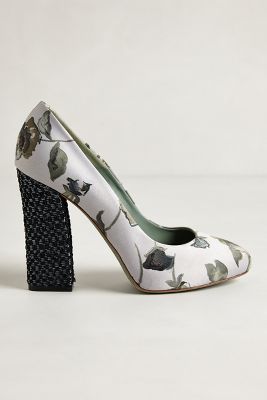 The highly impratical 4.5" raffia wrapped heel would make me look like a giant (I'm already 5'8") and get trashed in Florida's frequently wet weather...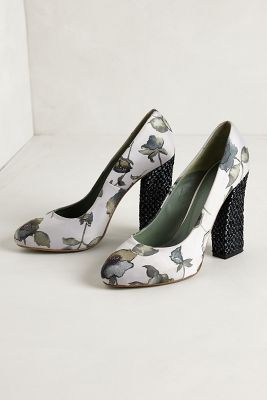 The delicate silk upper and leather sole would fair about the same as the heel...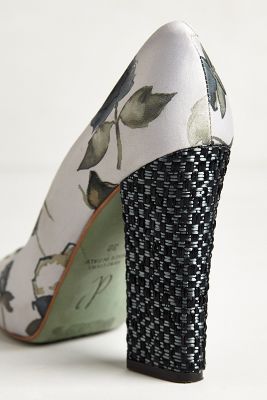 But what a
pretty
4.5" heel it is.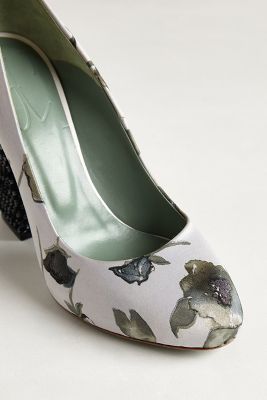 And how lovely is the painterly silk print?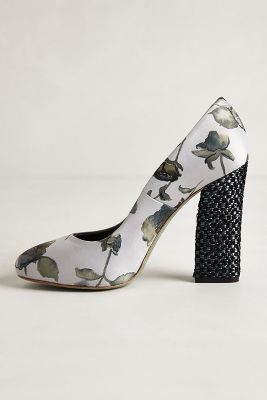 Che amore...
Shoe love... It's often rather irrational, no?
Kisses,
K
(All images via Anthropologie.)