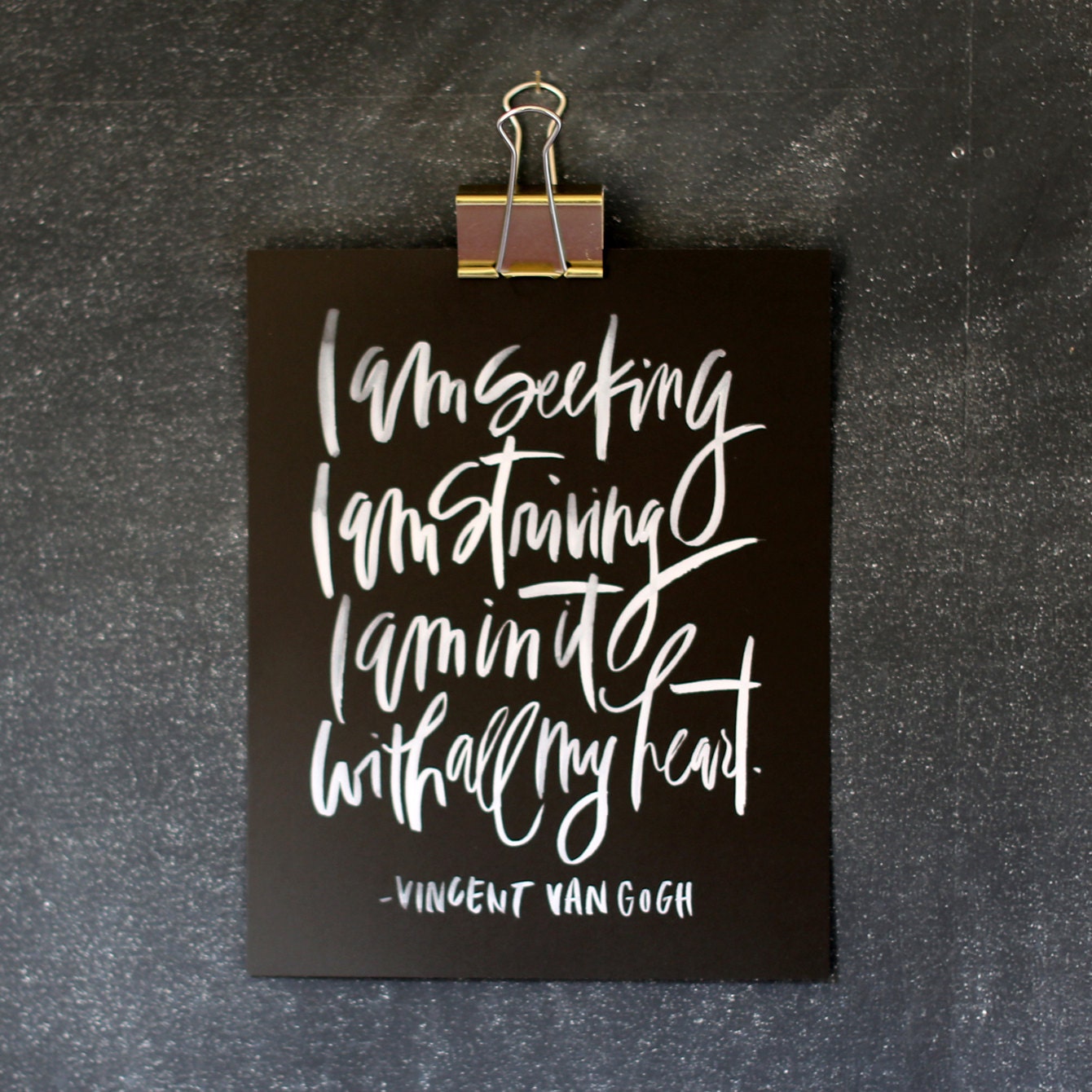 How beautiful is this print by oh my deer of this awesome Van Gogh quote?
(You can purchase it here.)
"I am seeking
I am striving
I am in it
With all my heart."
Vincent Van Gogh
I want to end my Inspire Me Tuesdays during what many consider to be a month about love on this note.
Love is not all about romantic endeavors and being swept off your feet.
Love, both romantic and otherwise, is about seeking, striving, and being in it (whatever that may be) with all your heart.
When we choose to do these things in love we are not being passive. We are making an active choice. A choice that has to be made every day and from moment to moment. When we live like this we can't lose because no matter what happens we are secure knowing that we truly loved and truly gave our all.
I challenge us all to seek more, strive more, and be in more, and give everything we do and our loved ones more.
Let's give them our whole hearts.
Who knows what we might find or get in return? At the worst we'll find ourselves and a renewed sense of worth... Sounds pretty awesome to me.
Kisses,
K
(Via Oh My Deer.)